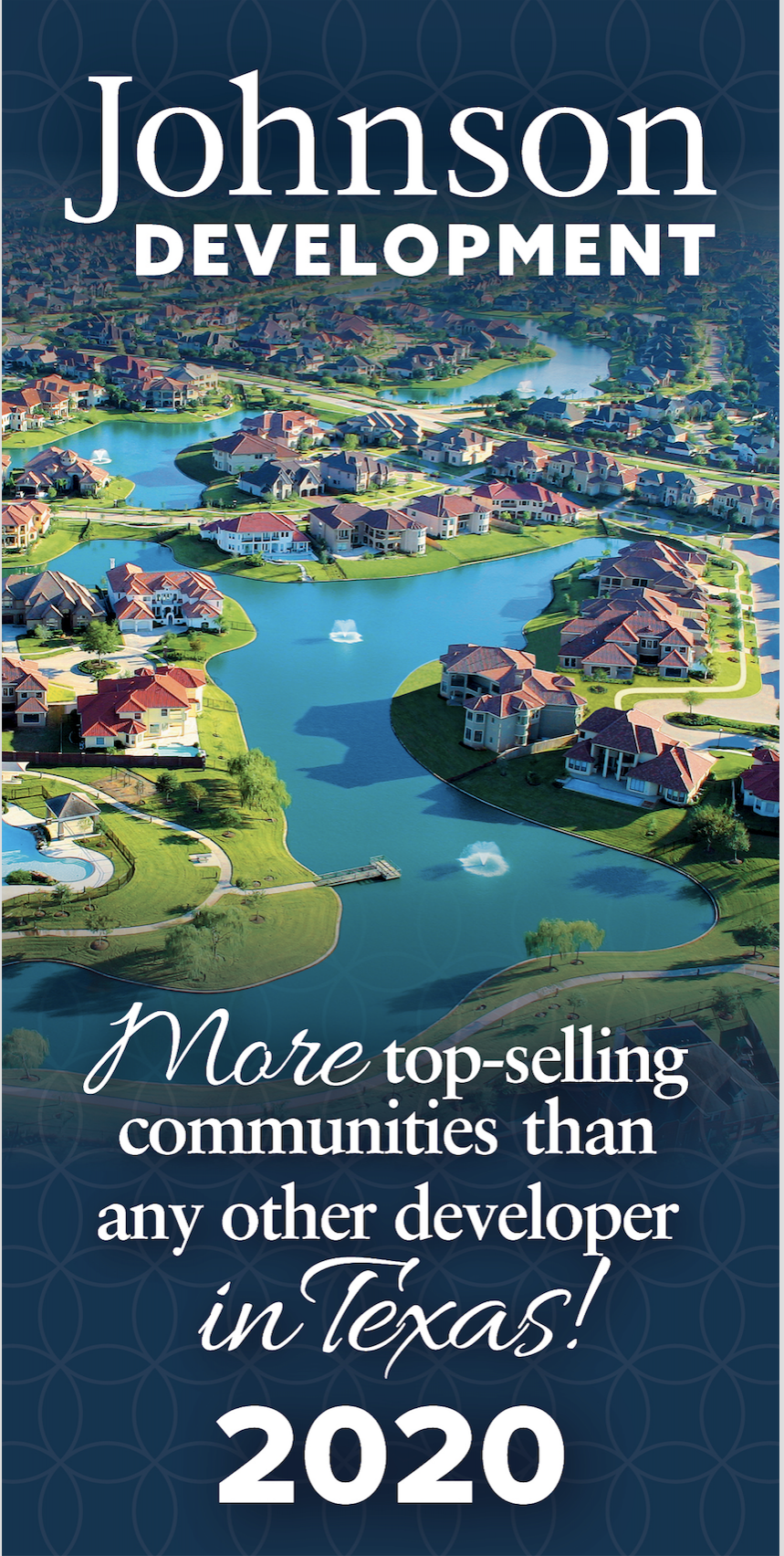 Veranda is a community by Johnson Development Corp., an award-winning residential and commercial land development company that was established in 1975. Johnson Development has founded its success on vibrant, responsible development and innovative master planning that has set the standard for residential development.
Johnson Development has been involved in more than 100 projects, with more than 47,500 acres developed for master-planned communities, multi-use commercial parks, office buildings, retail centers and residential subdivisions.
Johnson Development is the force behind many of Houston's most successful master-planned communities and has 15 active developments in Houston, including Riverstone, Sienna, Woodforest, Cross Creek Ranch, Edgewater, Fall Creek, Grand Central Park, Harmony, Harvest Green, Imperial, Jordan Ranch, Tuscan Lakes, Willow Creek Farms and Amira. The company also has the active development of Viridian and Trinity Falls in Dallas-Fort Worth and is developing Lake Arrowhead in Atlanta, as well as Bryson, a master-planned community in the Austin-area.
To view all Johnson Development community homes for sale and our resources for homebuyers, please visit www.NewHomesBestSuburbs.com